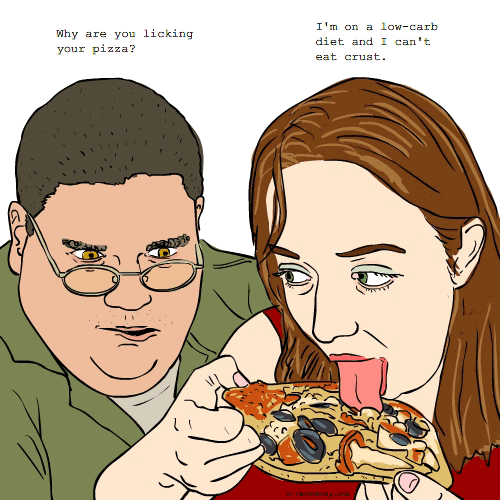 DEFINITION: v. tr. To eat in a peculiar or ritualistic manner in an effort to lose weight while consuming more. n. An idiosyncratic method of eating, usually adopted for "health reasons".
Unoshnique
Pronunciation: yoo-NOSH-neek
Sentence: Although Bob often chewed his food 82 times before swallowing, and even suggested that humans could survive on air and water alone, his most wacky unoshnique was the claim that any food and, in particular, pizza and ice-cream eaten between meals, didn't contribute to weight gain.
Etymology: Blend of UNIQUE & NOSH: food; nibble; snacking between meal & TECHNIQUE
Points: 779