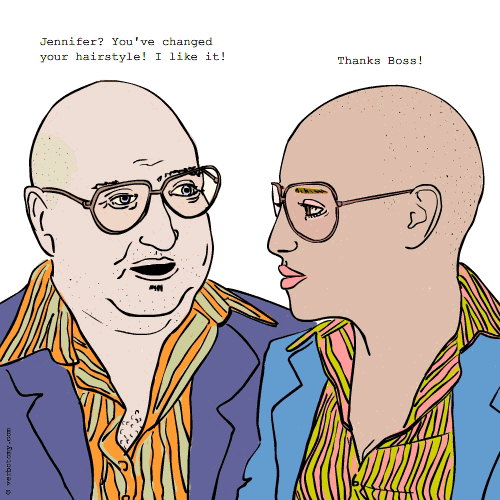 DEFINITION: v. To seek approval from your boss by emulating their style, mannerisms or affectations. n. A person who copies their boss's style in order to win favor.
Browncozer
Pronunciation: brown/co/zer
Sentence: Because John refused to suck up to the boss, he was once again passed up for a promotion only HE was qualified for. Yes, it went to yet another browncozer with season tickets to the boss's fave team events.
Etymology: brownnoser: (Must I really go there?) :) Cozy:1. Snug, comfortable, and warm. 2. Marked by friendly intimacy.
Points: 713