Verboticism: Dopagangafav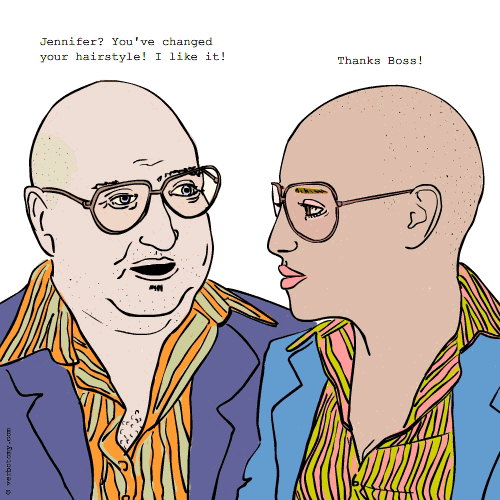 DEFINITION: v. To seek approval from your boss by emulating their style, mannerisms or affectations. n. A person who copies their boss's style in order to win favor.
Dopagangafav
Pronunciation: Dop-ag-ang-a-fav
Sentence: Used my colleagues in the same office, mostly in gossip circles. "oh, look. The boss has another Dopagangafav. She must desperately need a promotion"
Etymology: Dopagangafav: derived from Russian heirarchy terminology. Contenders to the throne used to wear similar garb and hairstyle to the king/queen to gain their praise and to increase the likelihood of them being the next in line to the throne.
Points: 533