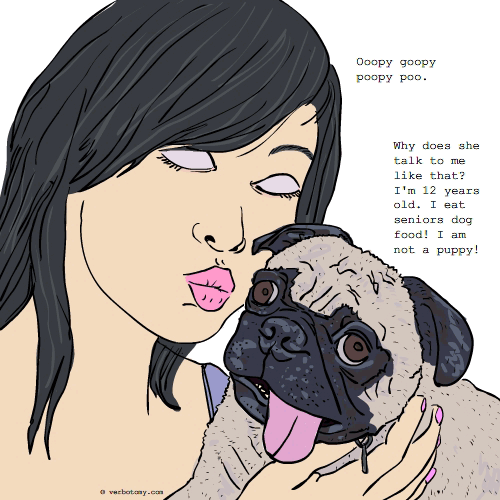 DEFINITION: n An invented language similar to baby talk, used by pet owners to communicate with their pets. v. To speak to an animal using an invented language.
Babblassie
Created by: artr
Pronunciation: Should be pretty self-evident.
Sentence: She might have been an English Major, but every time she came across a cute little dog she spewed babblassie.
Etymology: Babble+Lassie one of history's favorite male dogs.
Points: 554
Voted For!