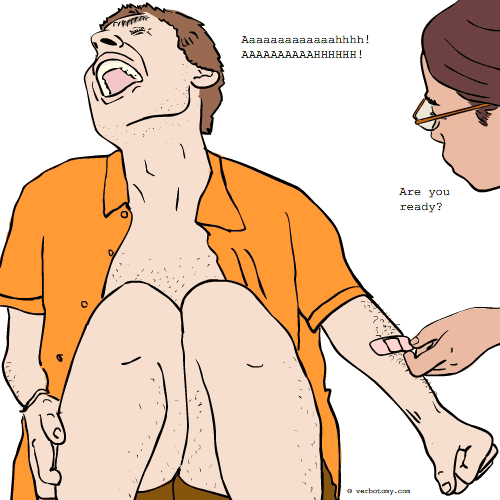 DEFINITION: n. The horrible pain that comes from pulling a bandage off of hairy skin. v. To inflict pain or injure when removing a bandage.
Bandagony
Pronunciation: ban-dag-o-knee
Sentence: Children are the primary sufferers of bandagony, as the dirty little buggers are always soiling their sterile adhesive strips.
Etymology: Bandagony - n. a combination form of band-aid (an adhesive surgical strip) + agony (hurts like hell).
Points: 674