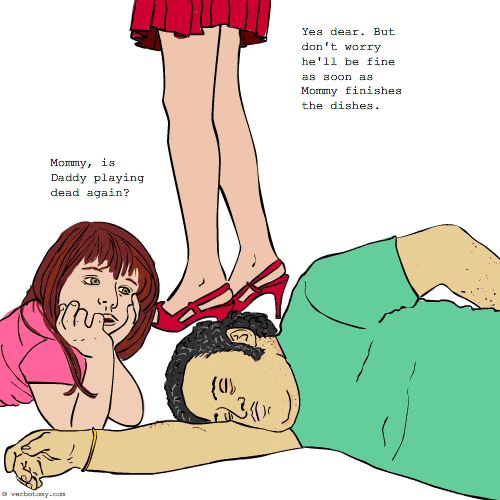 DEFINITION: v. To be physically overcome by a sudden illness, disability, or even death when asked to participate in unrewarding activities -- like work, or household chores. n. A person who gets sick when asked to work.
Labourcede
Pronunciation: lay/bour/seed
Sentence: Daddy Joe had a severe case of labourcede when it came time to do simple household chores, like getting off the couch and doing the dishes.
Etymology: labour + cede (surrender)
Points: 242