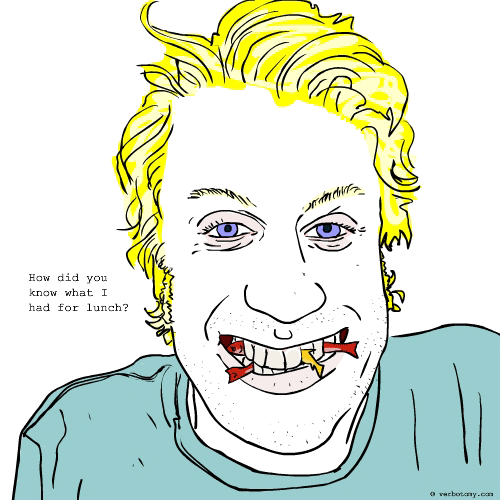 DEFINITION: n. The bits of food, and other debris, that get stuck between your teeth. v. To smile brightly and proudly unaware that you have a big piece of food stuck in your teeth.
Floradation
Pronunciation: flora/day/shun
Sentence: Spinach salad is a good thing to avoid at a staff party if you want to avoid floradation.
Etymology: fluoridation (dental procedure to make teeth stronger) + flora (plant life)
Points: 1139