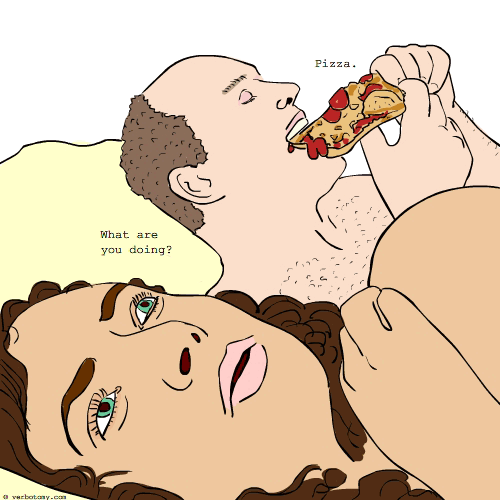 DEFINITION: n. A sudden, uncontrollable desire to eat something fast, usually occurs at bedtime. v. To eat food while lying in bed.
Snoggle
Pronunciation: snaw-gle
Sentence: Hillary liked Bobby. And she didn't mind sleeping with him except for the fact that he was an habitual snoggler, who'd consume two boxes of cookies, diet coke and small chicken every night while he was sleeping. She didn't mind the crumbs, but she couldn't stand the constant slurping! So she game him an ultimatum. He said he couldn't sleep on an empty stomach. She told him that he would have to sleep in an empty bed.
Etymology: snore + snogger + hog
Points: 602