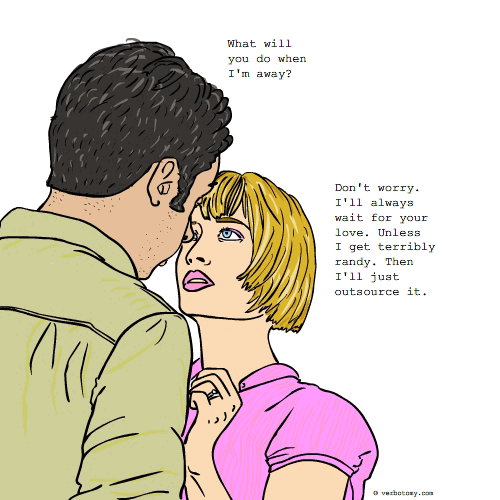 DEFINITION: n. The fear that you will be outsourced, downsized, unassigned, or separated (one way or another) from your weekly paycheck. v. To use the threat of outsourcing and downsizing to manage and motivate your team.
Downsighs
Pronunciation: down size
Sentence: When the meeting had been announced, the jungle drums had beat in overtime mode, speculation was rife and people got their exercise jumping to conclusions. Phil could hear the attitude already in the meeting he was addressing. He was here to tell his staff about the new contracts they had just signed, which would give everyone job security. But being the pessimists they were, he could hear the downsighs already. When he did announce the good news, nobody believed him. They all had visions of severance packages in their heads and had all sent off their resumes and cleaned out their desks. How in the hell was he supposed to service the new contracts now? He figured they had all come down with contract squirmatitis!
Etymology: downsize (To make a company smaller through terminations, retirements, or the selling off of various operations) & sighs (utter with a sigh) & down (cause to come or go down or non-existant)
Points: 908