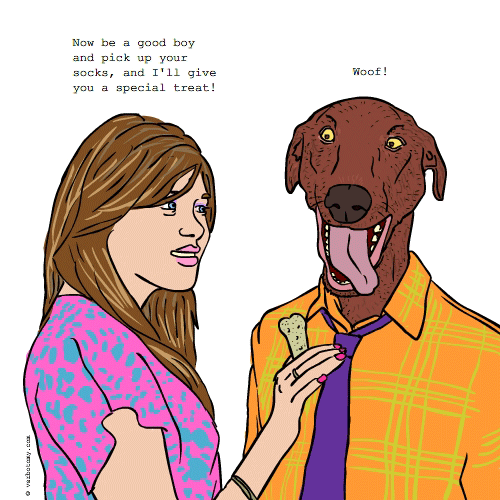 DEFINITION: v. To use animal training techniques to improve and direct the behavior of other people. n. A technique which uses the principles of animal training to solve a human behavioral riddle.
Manapulate
Pronunciation: Man-ayp-yu-layt
Sentence: Pam was hoping that when Bob saw the documentary on how the apes adapted the various things in their surroundings to use as tools, that it may spur him on to getting on with all the little jobs that needed doing around the house
Etymology: Man(Human being) +ape (a large tailess primate) +(manipulate (to cleverly control or influence) =manapulate
Points: 932
Voted For!