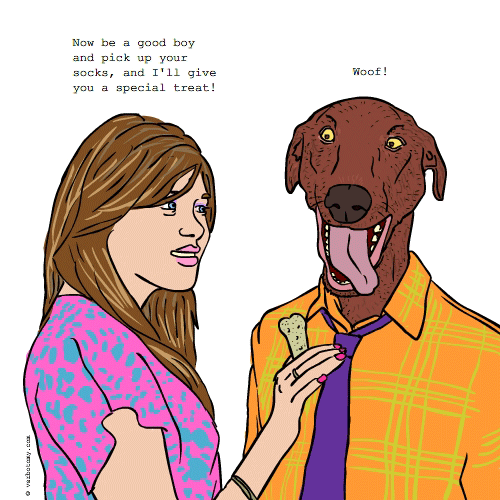 DEFINITION: v. To use animal training techniques to improve and direct the behavior of other people. n. A technique which uses the principles of animal training to solve a human behavioral riddle.
Folklured
Pronunciation: /fohk-loord/
Sentence: Sherry wasn't what you'd call 'book-smart' but she was very good at figuring out what people's motivations were, and which tactics would make them act the way she wanted. She had folklured her boyfriend into a marriage proposal, her parents into buying her another new car, and even her teachers into giving her good grades — now she was about to graduate college, thanks to another student, who was also her enamoured and very lonely tutor. She was definitely going to either work in sales, or in politics.
Etymology: from the word 'Folklore': Folk - people in general, or people of a distinct group (from German, volk "people") + Lured - tempted or enticed into a particular action; used a decoy for fishing or trapping (from Middle Low German, loder "bait")
Points: 722