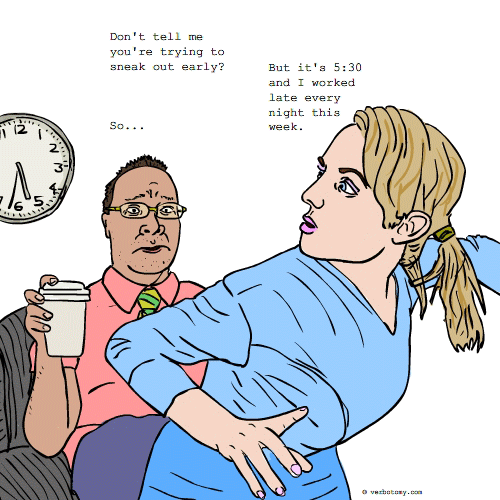 DEFINITION: n. A type of frustration created by a manager who never notices when you work late, but always nags you for leaving early whenever you leave on time. v. To carefully monitor your subordinates to ensure that they never leave work a minute early.
Slackervise
Pronunciation: slak'-ər-vīz'
Sentence: Fred's secretary Ethel had arrived seventy-seven seconds past her forty-minute allotted lunch period, so Fred made sure to slackervise even more diligently than usual to insure she made up the time at actual work before leaving for the evening; at her claimed typing speed of 110 wpm, that should work out to an extra 141.16667 words for the day.
Etymology: 'slacker,' less taut; 'vise,' device for holding objects firmly in place.
Points: 863