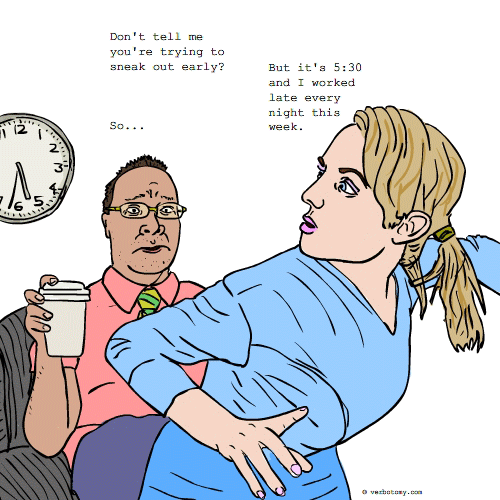 DEFINITION: n. A type of frustration created by a manager who never notices when you work late, but always nags you for leaving early whenever you leave on time. v. To carefully monitor your subordinates to ensure that they never leave work a minute early.
Tickoff
Created by: petaj
Pronunciation: tick - off
Sentence: We turn a blind eye to staff showing up early to work but we are rigorous about tickoff procedures and plan to appoint a manager to ensure that all staff are ticked off in an efficient and pleasant manner.
Etymology: tick (of the clock) off (as in off home, sign off, off the clock) ticked off (pissed off) tick off (cross off the list as each subordinate leaves the office)
Points: 752