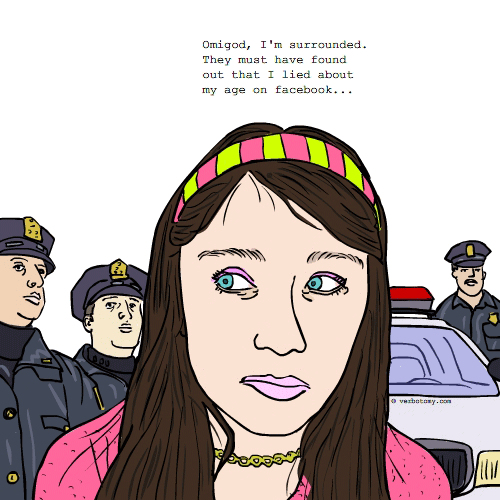 DEFINITION: n. The weird feelings that rise up when you notice that you are being followed by a police officer, or a cop car, or the Special Forces Anti-Terrorist Unit. v. To feel nervous, self-conscious and guilty whenever you see a police officer.
Copophobia
Pronunciation: kop-oh-fo-bee-uh
Sentence: Alex was suffering severe copophobia when he was followed across state lines by a SWAT van. He thought they were following him because he tossed out a beer bottle earlier. Eventually he was pulled over and ony cited for littering.
Etymology: cop (slang for a police officer) + phobia (fear of something)
Points: 701