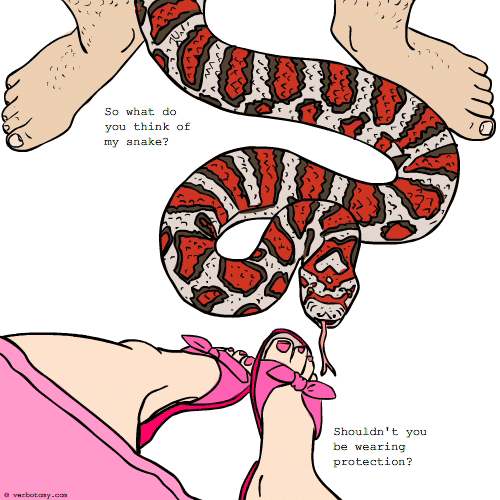 DEFINITION: v. To pretend that you adore someone's pet even though it is annoyingly stupid, bizarrely threatening, or just plain stinky. n. A alarming pet or companion, which nevertheless requires fawning.
Lamboozle
Pronunciation: lam boo zil
Sentence: Sally the shepherdess was such a babe that he would cuddle any four legged candyfloss carrier to get into those handknitted pantaloons. Unfortunately for him, his wool allergy put paid to his lanboozling. his skin on fire, he headed for the ER, alone, sheepishly.
Etymology: bamboozle, lamb.
Points: 458