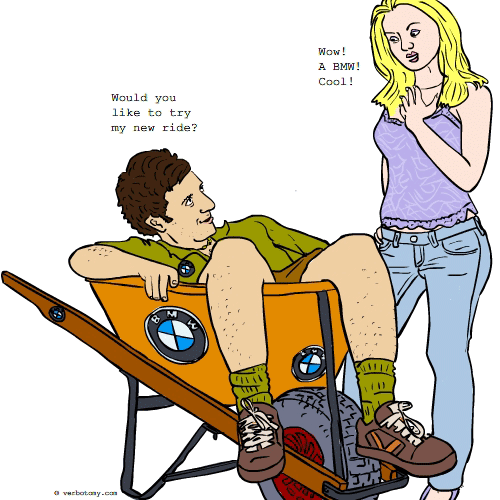 DEFINITION: v. To purchase a low-cost product and cover it with the label, or put it inside the packaging of a premium brand. n. A cheap product, which has been repackaged, or relabeled, by the consumer to make it look like an expensive brand.
Egofrippery
Pronunciation: Eego-frip-per-ree
Sentence: The old forms of Macaroniism, Foppery, Self-promotion, Beggar thy neighbour, One-upmanship and Self-aggrandising house names, have now been superceded by the use of falsified consumer goods and status products in a blatent case of Egofrippery.
Etymology: Ego- I'm better than You! / Frippery - Empty or meaningless showing -off.
Points: 371