Verboticism: Insignifinesse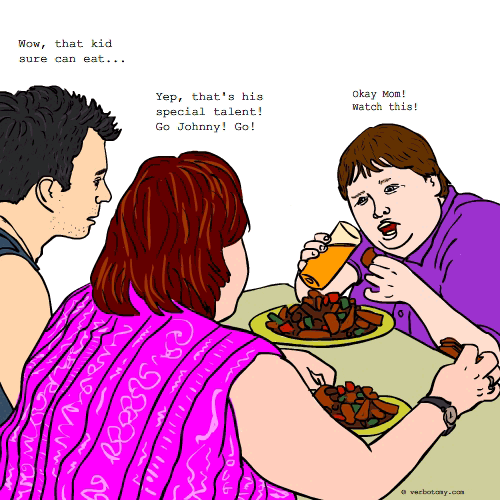 DEFINITION: n., A "talent" for which an individual takes a great deal of personal pride, even though it is just a common, mundane skill that almost everyone can do. v., To take pride in a special talent which in fact is not special at all.
Insignifinesse
Pronunciation: /in-sig-ni'-fi-ness/
Sentence: Shouts of "Watch this, Mom! Watch what I can do!" could be heard repeated for hours on end at the community swimming pool, as little Jerome practiced swimming underwater, although all he was really doing was putting his head under the water for a few seconds and wiggling convulsively. His mother, of course, saw this insignifinesse as the makings of a future Olypian.
Etymology: insignificance - lacking importance or consequence (from Latin, in- "non" significāre "signal") + finesse - skill in handling a difficult task; an artful maneuver (from Old French, fin "subtle, delicate")
Points: 551