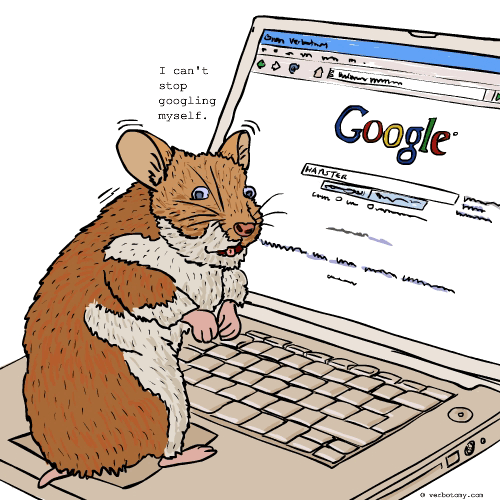 DEFINITION: v. To look up your own name on a search engine. n., The practice of using a search engine as a tool for self-realization, or perhaps just self-gratification, by repeatedly searching for information about yourself.
Gluttegon
Pronunciation: gluht-ee-goh-in
Sentence: Where'd Tom go? He's such a gluttegon, you have to know he's searching for a WiFi connection to see what people are saying about his ankle cast.
Etymology: Glutton - a person with a remarkably great desire or capacity for something Ego - the "I" or self of any person; a person as thinking, feeling, and willing, and distinguishing itself from the selves of others and from objects of its thought.
Points: 590