Verboticism: Foolabluster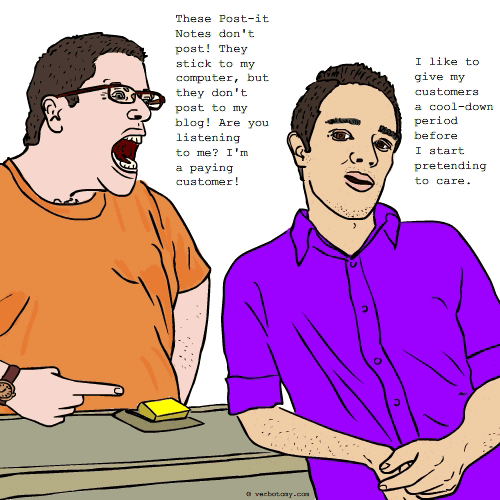 DEFINITION: v., To share your feelings with a customer service representative by using a perceived product deficiency to express your own sense of inadequacy and/or deep seated rage against the world. n., An irritating or annoying customer.
Foolabluster
Pronunciation: fool-uh-bluster
Sentence: Mark's earbuds are so small that his customers aren't even aware that he can't hear a single word of their foolablustering.
Etymology: fool= a silly or stupid person; a person who lacks judgment or sense bluster = noisy, empty threats or protests
Points: 590