Verboticism: Cuisinedefile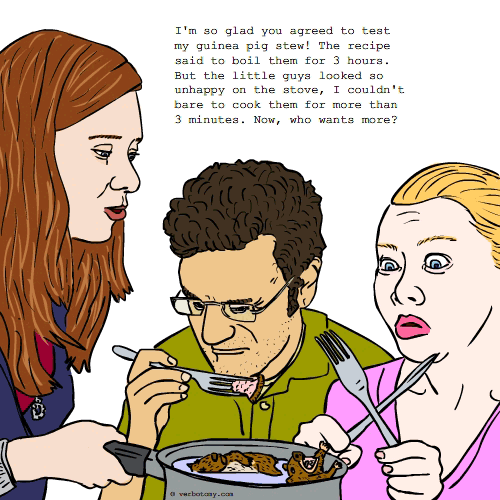 DEFINITION: v. To prepare or process food in a manner that renders it unpalatable, indigestible and completely inedible. n., Food which has been prepared in such a way that it is unfit for human, or even non-human, consumption.
Cuisinedefile
Pronunciation: Kwuh - ZEEN - de - fyl
Sentence: Serving up her snail, peanut butter, mushroom and okra stew, Althea had taken cuisinedefile to new dimensions.
Etymology: Cuisine + defile
Points: 413