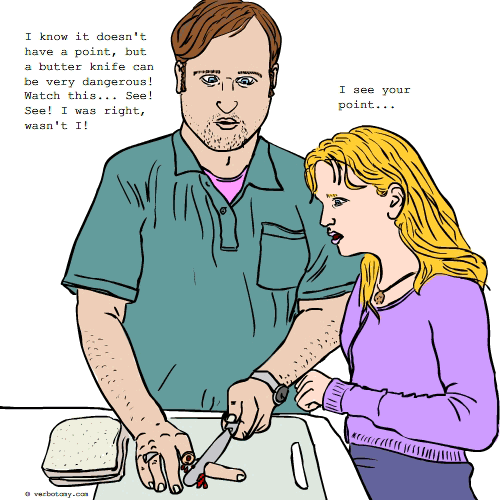 DEFINITION: n., The immense sense of self-satisfaction the one gets from winning a pointless argument. v., To be so addicted to proving yourself right that you argue compulsively, and endlessly, about anything and everything.
Argurrhea
Pronunciation: ahr-gyoo-REE-uh
Sentence: "There's no word in the English language to describe that bastard's bavardage. But a good start would be yakkety-hack, egorrhea, argurrhea...." yelled Roxie's father, an avid verbotomist, who could no longer tolerate Bob's bodacious and eristic ways.
Etymology: Blend of "ARGU" of argumentive & "RRHEA" of logorrhea, diarrhea. 2. Bastard - strictly "OZ" usage.
Points: 452