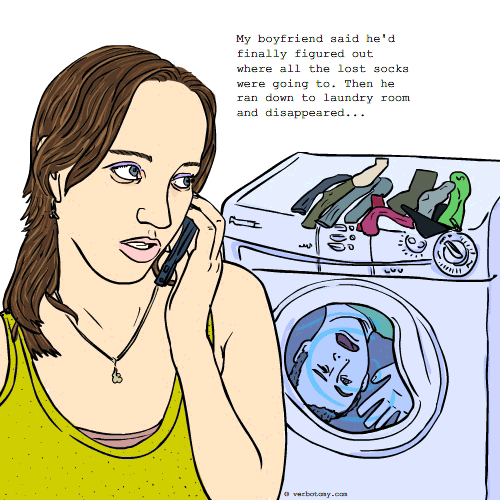 DEFINITION: n., 1. The process by which pairs of socks are washed, dried, and then separated perhaps never to be reunited again. 2. The place where lost socks disappear to. v. To lose your mate in the wash.
Sockinghell
Pronunciation: Sokk-in-hell
Sentence: Where the sockinghell is my other sock? More to the point where has Ben gone!??
Etymology: Used in a derogatory manner without actually cursing. Can be used to describe anything that has gone missing like socks usually do in the wash. Sockinghell is also where your flatmate goes when he says he will be 5 mins in the Kitchen.
Points: 476