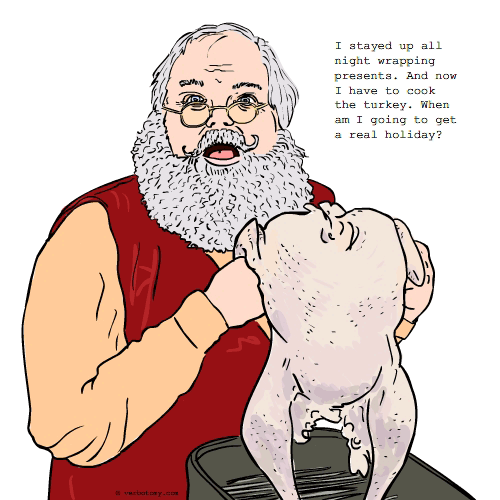 DEFINITION: v., To run out of batteries during the holidays, especially on Christmas morning when all the kids and half the adults are screaming for their new toys. n., A battery or personal energy shortage created by over-consumption.
Holidie
Pronunciation: hŏl'ĭ-dī or "holly-die"
Sentence: "Halfway through Chanukah brunch with her in-laws, Midge began to holidie." "I feel holidead after wrapping presents all night."
Etymology: A blend between "holiday", a word meaning a day free from work or a holy day, and the verb "die", meaning to cease living.
Points: 494