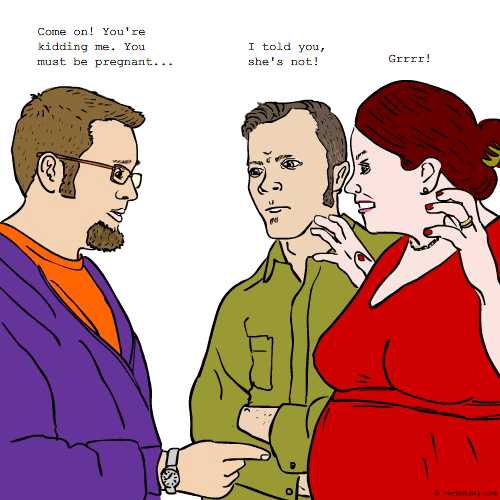 DEFINITION: v., To enthusiastically congratulate a woman on her pending motherhood, only to be told that you are mistaken. n., The dashed expectations and pregnant silence that follows mistaken congratulations.
Preculate
Pronunciation: /prek-u-late/
Sentence: Darren was sweating bullets after he incorrectly preculated that the young woman on the train was great with child.
Etymology: pregnant + speculate
Points: 1874