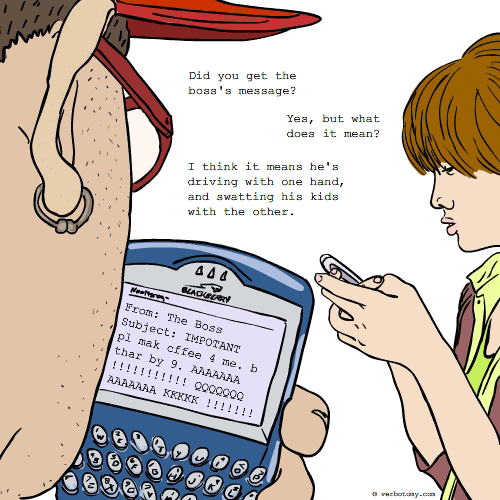 DEFINITION: v., To grasp the meaning of muddled texts like blog posts, emails and text messages where standard grammatical or spelling conventions have been ignored. n., The ability to read and understand confused or poorly written messages.
Syntextify
Pronunciation: sĭn-těks-tə-fī'
Sentence: After only two weeks of dating, Melissa was able to syntextify Jared's messages by supplementalizing them with proper grammar and spelling. She supposed it was worth the effort -- all the other girls thought Jared was cute, and he certainly was popular.
Etymology: syntax (Greek, syntaxis "a putting together or in order") + text (Late Latin, textus "written account") + [identi]fy (Medieval Latin, identificāre "to make to resemble")
Points: 584