Verboticism: Exofoliacizing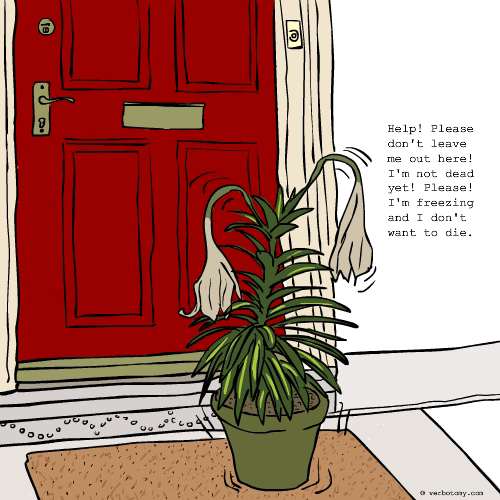 DEFINITION: v., To put an unwanted houseplant, especially a seasonal or gift plant like a Poinsettia or Easter Lily, outdoors in hopes that it will die. n., An unwanted houseplant which has been left to nature.
Exofoliacizing
Created by: dubld
Pronunciation: eg-so-fo-fo-lee-ah-size-ing
Sentence: After living with the drooping easter lilly for a time, he decided it was time to exofoliacize his easter demon plant.
Etymology: exo (Out) + foliage (Plant) + Exorcize (Expel)
Points: 455