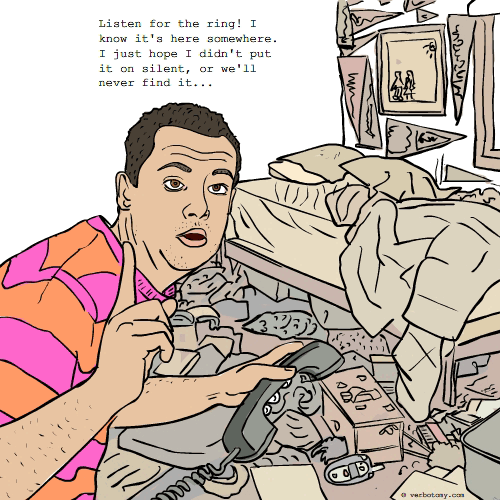 DEFINITION: v., To call your cellphone when you have misplaced it, hoping that it will ring so that you can locate it. n., The sound of a lost cellphone.
Fringer
Pronunciation: fring-ger
Sentence: Yesterday I couldn't find my cell phone. I had to fringer it from my land line. Turns out it was on the roof of my car.
Etymology: Mash up of Finger and Ring. Finger: Greek Finger; To discover, locate. + Ring: Old English hringan; To announce or proclaim.
Points: 410