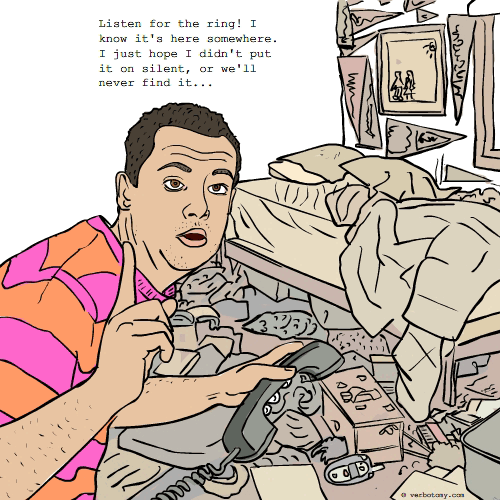 DEFINITION: v., To call your cellphone when you have misplaced it, hoping that it will ring so that you can locate it. n., The sound of a lost cellphone.
Cellalert
Pronunciation: sell-uh-lert
Sentence: Unable to find his cell phone amidst the clutter Elwood sent himself a cellalert from his landline.
Etymology: cell (cell phone) + alert
Points: 275