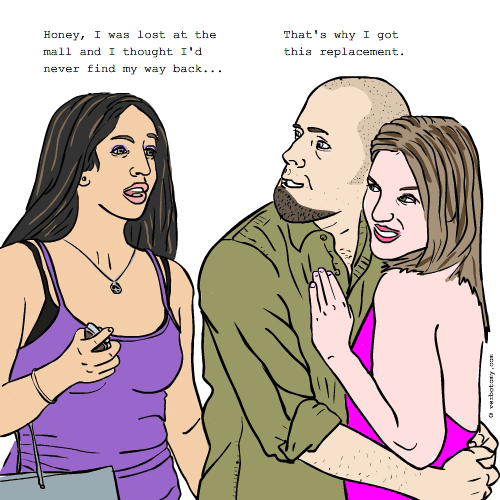 DEFINITION: v., To find a lost item immediately after purchasing a replacement. n., An item which is lost and cannot not be found unless a replacement is purchased.
Findstitute
Pronunciation: f-hind-st-eee-toot!
Sentence: to easy my mind from searching obsessively for what i've lost, i'll just have to 'findstitute' my item until it pops up!
Etymology: Find(to encounter/to discover) + substitute(to replace with something that should function the same way)= 'findstitute'
Points: 443