Verboticism: Ineptsuavitis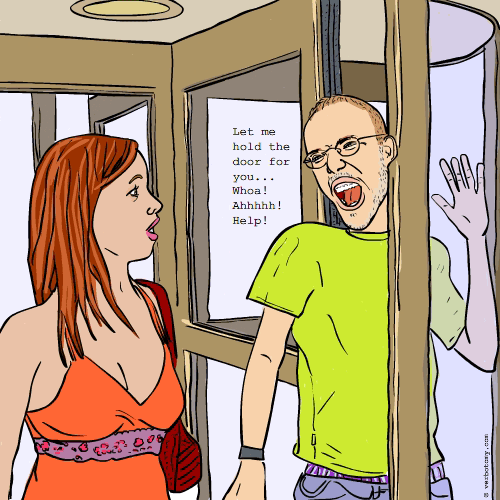 DEFINITION: n., A gallant gesture which does not produce the desired effect because of poor execution. v., To offer a small gesture of assistance, which backfires as you trip over your own kind intentions.
Ineptsuavitis
Pronunciation: in-ept / swah-ve / itis
Sentence: Billy would have loved to open the door for the pretty girl; however his ineptsuavitis set in and he ended up getting himself trapped in the door.
Etymology: inept-ORIGIN originally in the sense unsuitable: from Latin ineptus, from in- 'not' + aptus 'fitted. Suave-ORIGIN Latin suavis 'agreeable' itis (suffix)— ORIGIN from Greek -ites
Points: 416