Verboticism: Pissinmoanivator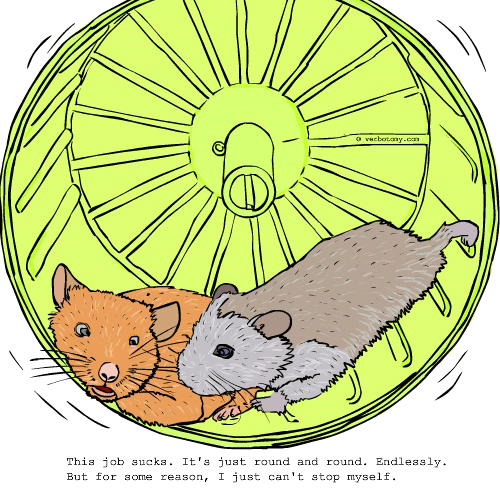 DEFINITION: n., A person who diligently and persistently complains about their work. v., To enjoy bellyaching about your job so much that you would never consider quitting.
Pissinmoanivator
Pronunciation: piss-n-moan-eh-vay-tor
Sentence: Terry has been with the company for 13 years now. Nobody's really sure what her job is other than pissinmoanivating everyone about her boss.
Etymology: "Piss and Moan" + "Motivate"
Points: 566