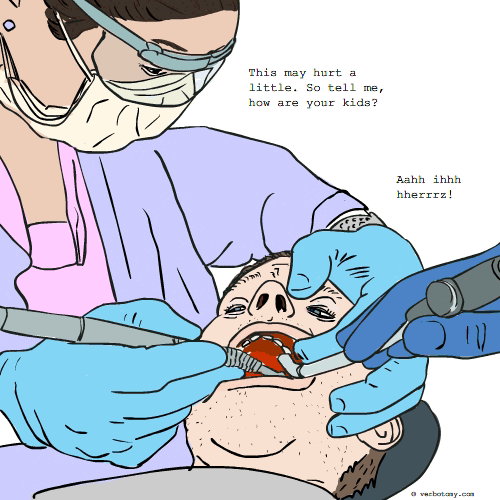 DEFINITION: n., Forced small talk used by professional caregivers to put patients at ease. (Not usually effective.) v., To ask insipid questions while subjecting a person to an intimate, awkward or painful procedure.
Jabjabber
Pronunciation: jab-jab-bur
Sentence: The only thing worse than the jabjabber that commences when a doctor pokes, prods, or jabs you with an instrument, is the ensuing phybberish you're expected to respond to.
Etymology: jab, jabber
Points: 392