Verboticism: Starvingchinasyndrome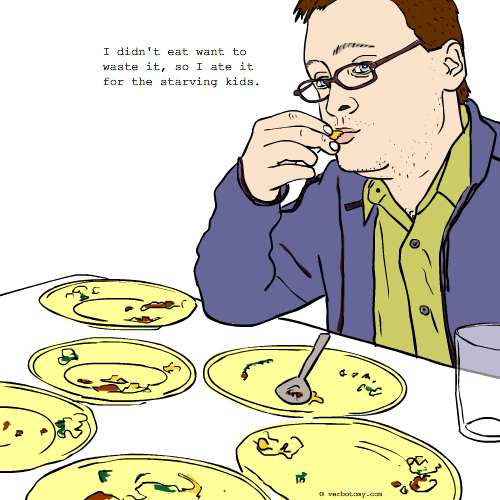 DEFINITION: v., To finish your plate and eat all the food in front of you, even when not hungry. n., Compulsive over-consumption of food in order to relieve guilt.
Starvingchinasyndrome
Pronunciation: stahr-vihng-CHYE-nuh-sihn-drohm
Sentence: Alex grew up to develop starvingchinasyndrome; sadly, he often cleaned dates' plates before they were done with them.
Etymology: "You'd better clean your plate, there are starving children in China!" + China syndrome + syndrome
Points: 617