Verboticism: Nutrideficient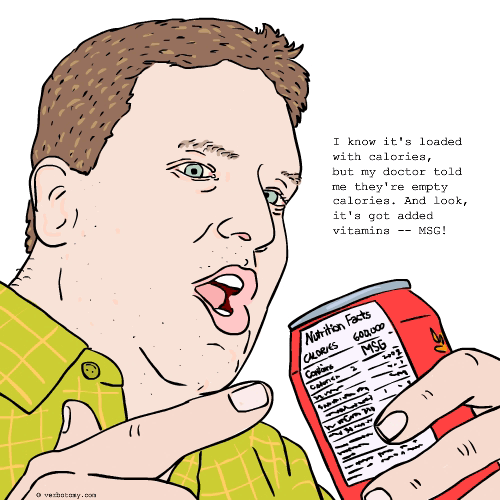 DEFINITION: n. Any highly-processed food or beverage in which the natural ingredients have been removed and replaced with artificial flavors and additives. v. To consume food products laced with synthetic sweeteners, imitation flavors, and other carcinogens.
Voted For: Nutrideficient
Successfully added your vote for "Nutrideficient".
Pronunciation: new-treh-de-FISH-unt
Sentence: Filbert was in complete denial about the 'power drink' he consumed daily, thinking it was packed with added vitamins, minerals and nutriments but it was in fact, totally nutrideficient.
Etymology: Blend of 'nutrition' (beneficial attribute of food) and 'deficient' (in short supply-absent)
Points: 659
Voted For!