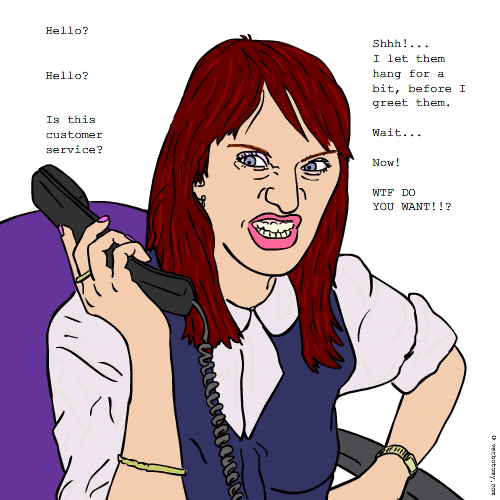 DEFINITION: v. To greet a person on the phone in rude or obnoxious manner, and then do your best to ignore, or talk over, whatever they say as the conversation continues. n. A person with atrocious phone manners.
Voted For: Answeraging
Successfully added your vote for "Answeraging".
Pronunciation: an-sir-rage-ing
Sentence: Helen had a bad habit of answeraging into the phone with her bad attitude.
Etymology: Answer-reply; reaction. & Raging- violent; mad
Points: 596
Voted For!