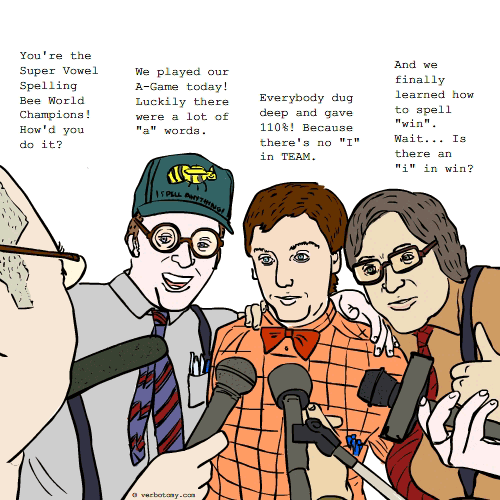 DEFINITION: v., To speak in an inspirational but perhaps incomprehensible manner by stringing together a series of grunts and clichés. n., An inarticulate TV or radio, post-game interview, typically given by a panting, toothless, sweating, verbally-challenged, and hugely overpaid, athletic superstar.
Already Voted
Vote not counted. We have already counted two anonymous votes from your network. If you haven't voted yet, you can login and then we will count your vote.
---
Idiotickers
Pronunciation: id-e-ot-ik-ers
Sentence: The Speebee team rambled on with idiotickers during the interview.
Etymology: A play on the word Idiot- An utterly foolish or senseless person.
Points: 473
Voted For!