Verboticism: Aquageddon(ner)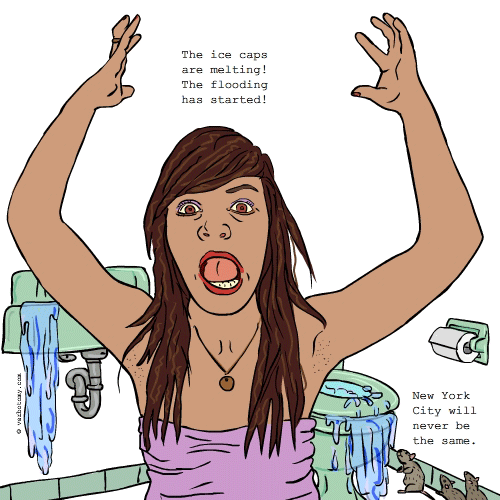 DEFINITION: v. To increase the world's liquid water supply (and dramatically raise the level of our oceans) by accidentally melting the polar ice caps. n. The rising seas and associated flooding due to melting ice caps.
Voted For: Aquageddon(ner)
Successfully added your vote for "Aquageddon(ner)".
Created by: kalex
Pronunciation: ah-kwa-ged-dun
Sentence: Arks became all the rage after I singlehandedly spurred the melting of the polar ice caps.
Etymology: Aqua-water geddon-suffix associated with apocalypse
Points: 806
Voted For!