Verboticism: Shoekluxklan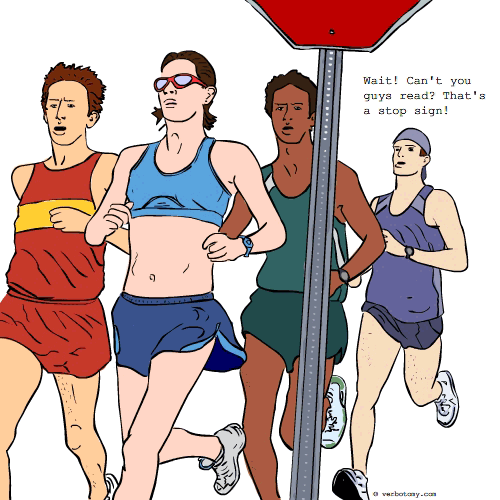 DEFINITION: n. A group of runners that moves as a single entity, ignoring traffic signals and pedestrians alike. v. To run in a herd without watching where you are going.
Voted For: Shoekluxklan
Successfully added your vote for "Shoekluxklan".
Pronunciation: shu/klux/klan
Sentence: After dark, on a rain slicked road, the shoekluxklan, reflective strips glowing eerily, thundered past, eyes forward, a single goal in mind - to burn calories.
Etymology: shoe + Ku Klux Klan
Points: 1223
Voted For!