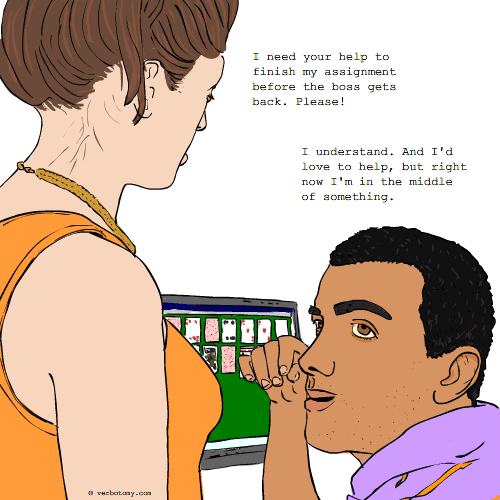 DEFINITION: v. To listen intently and sympathize with your colleagues when they request assistance, and then to simply, and completely, forget about it. n. The ability to sympathize with, yet ignore, requests for help.
Voted For: Empathetic
Successfully added your vote for "Empathetic".
Pronunciation: em/pa/theh/tik
Sentence: Our IT team is very empathetic. They listen attentively to our problems and then promptly forget about them.
Etymology: empathy + pathetic
Points: 1295
Voted For!