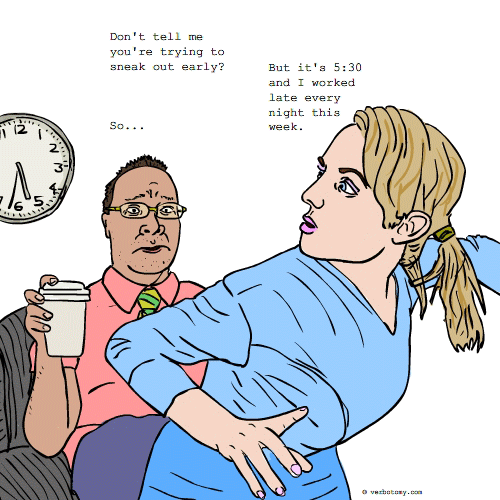 DEFINITION: n. A type of frustration created by a manager who never notices when you work late, but always nags you for leaving early whenever you leave on time. v. To carefully monitor your subordinates to ensure that they never leave work a minute early.
Voted For: Clockjock
Successfully added your vote for "Clockjock".
Pronunciation: klok jok
Sentence: Hal was a clockjock. He eyed his staff like a hungry lion at a zebra watering hole. If they tried to sneak away early, he'd confront them to the point, they'd never do it again. One day, young Mindy raced to the door to escape and was caught by Hal. "Where do you think you are going?" he charged. "My water broke and I need to get to hospital." she cried. "Nice try", he countered. "You've been here long enough to know that all deliveries are made at the rear of the building, after 6:00 p.m.".
Etymology: Clock (a timepiece that shows the time of day) & Jock (a person trained to compete)
Points: 701
Voted For!