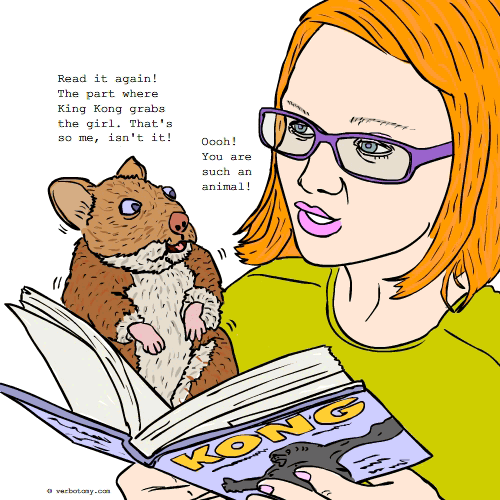 DEFINITION: v. To identify so strongly with character from a book, show, or urban legend, that you become convinced that the story is actually about you. n., A person who believes they are a fictional character in wonderfully tragic and heroic story.
Voted For: Regolate
Successfully added your vote for "Regolate".
Pronunciation: R'ego-late
Sentence: Kimberly could regolate with many literary heroes. "I know this book is about me" she would say. Zinnia overheard her say this and asked: "What book is that?" Kimberly's answer: Twilight. Zinnia was not surprised, as Kimberly had previously regonized herself in the writings of Laura Ingalls Wilder, Judy Blume and Moses.
Etymology: Relate (to identify with) + Ego (selfish voice inside your head)
Points: 1007
Voted For!