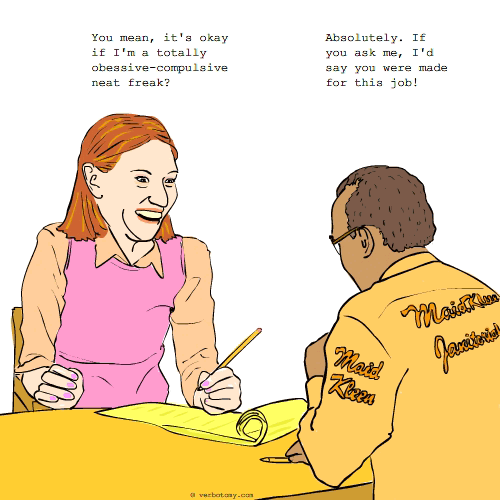 DEFINITION: v. To suddenly discover that your most troublesome personality defect, for which you have been taking medication and/or therapy, is actually your greatest asset. n. A perceived weakness which is actually a strength.
Voted For: Foibility
Successfully added your vote for "Foibility".
Pronunciation: foy-bil-la-tee
Sentence: Danny's big nose and squeaky voice was his greatest foibility in his career as a television clown. When he was little, all the kids teased him, but when he became a famous Bozo, all the kids loved him.
Etymology: foible: minor weakness or failing of character; an idiocyncracy + ability: a natural or acquired talent
Points: 968
Voted For!