Verboticism: Incarnatoonist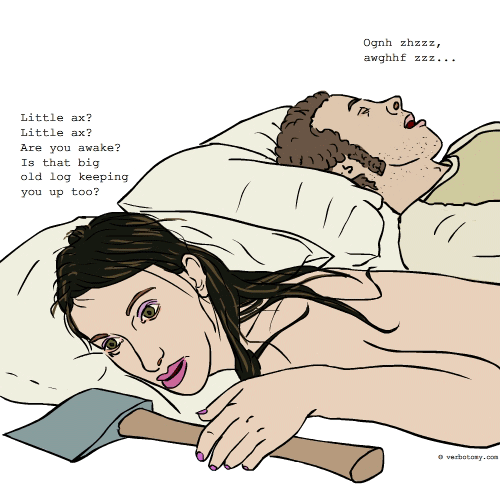 DEFINITION: v. To talk to, encourage and advise inanimate objects, in hopes that they will work better. n. A person who talks to their tools, cars, kitchen appliances, furniture, or whatever...
Already Voted
Vote not counted. We have already counted two anonymous votes from your network. If you haven't voted yet, you can login and then we will count your vote.
---
Incarnatoonist
Pronunciation: ihn-carh-nay-toon-ihst
Sentence: Celeste's first words were spoken to the shiny black buttons on her car seat. Her all-time favorite movie was "The Brave Little Toaster." Now, all grown up, she truly believed, as all incarnatoonists do, that at night her applicances came to life. And so, at the end of every day, she left a note near the dirty dishes instructing them to take a bath and dry themselves off before she saw them again in the morning.
Etymology: From INCARNATE, meaning embody, personify + CARTOONIST, meaning one who creates caricatures
Points: 863