Verboticism: Machamorphosis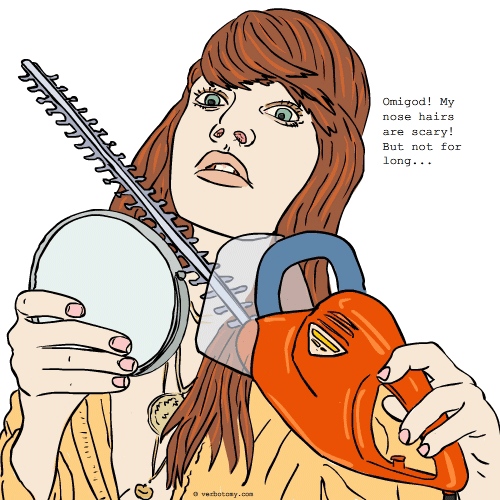 DEFINITION: n. A tool which has been re-purposed and is now being used (perhaps unsafely) to perform a completely different function. v. To use a tool for a different purpose than for which it was originally designed.
Voted For: Machamorphosis
Successfully added your vote for "Machamorphosis".
Pronunciation: Mak-a-mor-foe-sis
Sentence: Budding inventor Ivor Patent-Pending, cleverly adapted his ceiling fan every winter by machamorphosis so that it blew out hot air, thus being able to dry his clothes when the weather was bad.
Etymology: Blend of Machine(an apparatus using mechanical power) and Metamorphosis(alter, to change completely)
Points: 1388
Voted For!