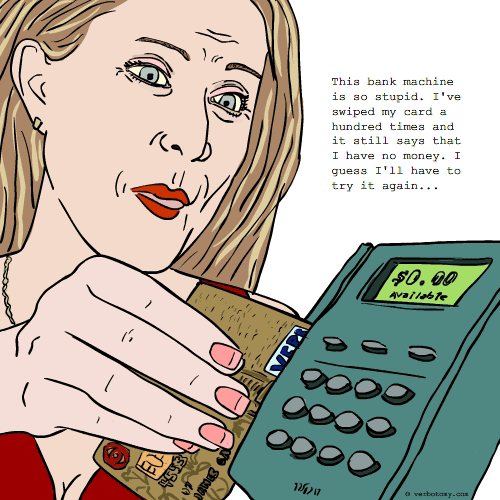 DEFINITION: v., To have the strength of character, persistence of heart, and dimness of wit to follow an unchanging course of action even when it is completely ineffective. n., A person who unhappily does the same thing over and over again.
Voted For: Repetatwit
Successfully added your vote for "Repetatwit".
Pronunciation: Re-pet-a-twit
Sentence: Tom was such a repetatwit that when he dialled a wrong number he would constantly use redial, in the hope of eventually gettng to speak to the right person.
Etymology: Repeat(To do or occur in the same way or form) + Twit(A foolish or silly person = Repetatwit
Points: 743
Voted For!