Verboticism: Morassiduate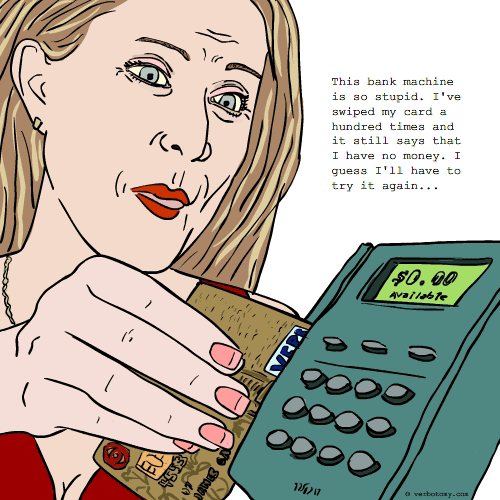 DEFINITION: v., To have the strength of character, persistence of heart, and dimness of wit to follow an unchanging course of action even when it is completely ineffective. n., A person who unhappily does the same thing over and over again.
Already Voted
Vote not counted. We have already counted two anonymous votes from your network. If you haven't voted yet, you can login and then we will count your vote.
---
Morassiduate
Pronunciation: muh-RASS-sij-oo-ate
Sentence: Despite his best intentions, Bob morassiduated with morotony. His failure was not his " falling in the mud" but that he remained stuck there!
Etymology: Blend of MORON: a person who is notably stupid or lacking in good judgment; or dim of wit; MORASS: any confusing or troublesome situation, esp. one from which it is difficult to free oneself; entanglement- "stuck in the mud" & ASSIDUATE: to be constant in application or effort; diligent in working at a task; to be persevering;
Points: 848