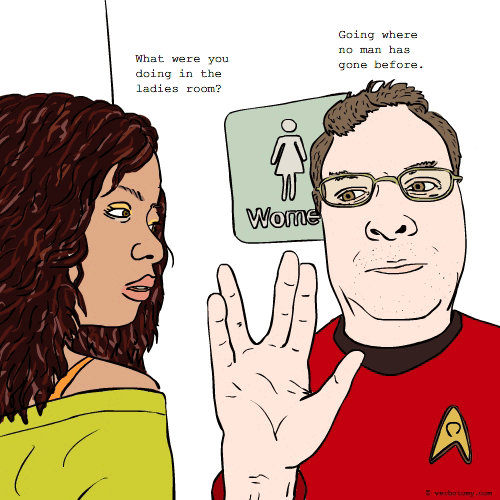 DEFINITION: n. A pop culture entertainment property, which has transcended itself and become a de facto religion with legions of devotees, prescribed rituals and sacred texts. v. To follow a pop culture icon with unquestioning devotion.
Already Voted
Vote not counted. We have already counted two anonymous votes from your network. If you haven't voted yet, you can login and then we will count your vote.
---
Cultasy
Pronunciation: cul/tas/ee
Sentence: Jenny and Joe met at an 'X-Men' convention in New York last year. The things they love most about their cultasy are the costumes and the chants recited three times a day in hopes that they will come in contact with the natural earth bound x-rays which will transform them like their heros. One of their favourite cultasy parting statements is: "May all the earthbound X-rays find your path today and lead you to freedom, purity and adventure."
Etymology: CULT (a group, or sect bound together by veneration of the same thing, person, or ideal) + FANTASY (wondrous, or strange fancies; imaginative conceptualizing)
Points: 770