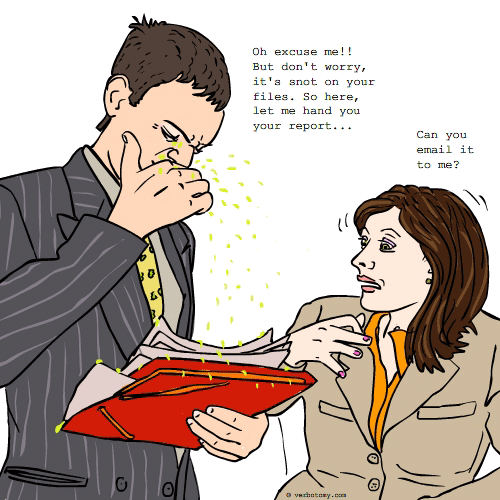 DEFINITION: v. To be so hardworking and dedicated to your job that you come to work even when you're sick and dangerously infectious. n. A person who comes to work sneezing, coughing, contagious, and sick as a dog.
Voted For: Fluvian
Successfully added your vote for "Fluvian".
Pronunciation: floo-vi-ann
Sentence: Jake is such a fluvian. He is literally coughing his lungs up at his desk and its making me nauseous.
Etymology: Derivative of influenza and the Greek 'vianoscous' which has several meanings, the most appropriate of which in this context is, the feeling you are left with when you receive an unwanted gift.
Points: 1007
Voted For!