Verboticism: Cryptophonagogue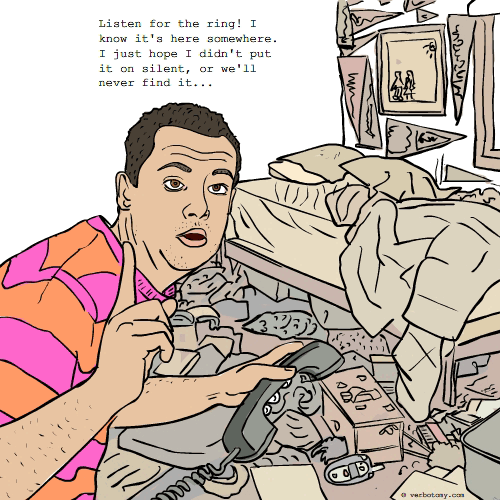 DEFINITION: v., To call your cellphone when you have misplaced it, hoping that it will ring so that you can locate it. n., The sound of a lost cellphone.
Voted For: Cryptophonagogue
Successfully added your vote For "Cryptophonagogue".
Pronunciation:
Sentence: We cryptophonagogued my phone and followed the hidden sound to it.
Etymology: Crypt: hidden, secret Phon: sound Agogue: to lead
Points: 199
Voted For!