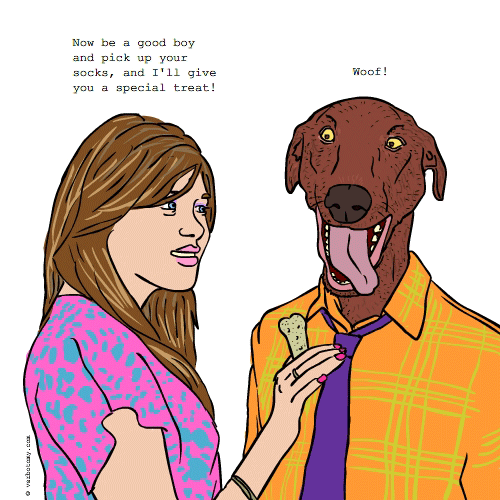 DEFINITION: v. To use animal training techniques to improve and direct the behavior of other people. n. A technique which uses the principles of animal training to solve a human behavioral riddle.
Voted For: Barkcoding
Successfully added your vote For "Barkcoding".
Pronunciation: bahrk koh ding
Sentence: she was going to train this guy allright. If barkcoding didn't work the rolled up newspaper sure would
Etymology: bark barcoding
Points: 656
Voted For!